Contact Sure Fire Bed Bug Heating Solutions
Looking for bed bug heat treatment? Sure Fire Bed Bug Heaters will get the job done! We are passionate about helping others rid their homes of these unwanted guests. Contact us today for estimates or questions or visit our shop page to order any bed bug equipment you require.
We are located in the Uniontown, Ohio area and will assist anyone in the Northeast Ohio area. Don't let your bed bug infestation go a day longer. An infestation will not go away on its own without the proper equipment. Contact our professionals today to get started on heat treatment. We offer do-it-yourself packages or you can let us do the work for you with our full service plans.
Commercial Contracts for Bed Bug Heat Treatment
Having a bed bug issue with your business? We don't just do heat treatment for homes, we also offer competitive rates for commercial contracts. Call us today to find out more.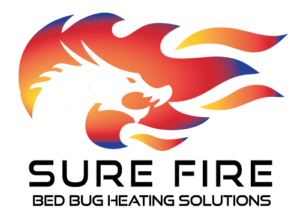 3046 Myersville Rd. unit #88
Uniontown, OH 44685
Phone: 833.224.3287